Fragsheet achieved 40.000 users in 4 months with Lurkit paid sponsorship campaigns
Lurkit Product
Quests - Paid creator campaigns
Fragsheet, a matchmaking platform for competitive gamers, grew their base of users from 0 to 40.000 in four months by using paid sponsorship campaigns on the Lurkit platform.
The idea - life kept getting in the way of gaming
Both Fragsheet founders Niles and Rasmus have a strong background on the CS scene and played consistently all through their childhood and up to young adulthood. The idea to create Fragsheet, came from the realization how "life" just kept getting in the way of gaming as they and their friends grew older.
"It became harder to gather a consistent team to play with as the regular group of friends were dispersed by studies, partners and what not.", says Niles Marcko, Founder and CEO at Fragsheet.
They developed a match making platform for competitive gamers where you can easily find people to play with. The vision of Fragsheet is to make gaming a better experience for everyone and to reduce toxicity within the gaming world. Embedded in the algorithm is a behavior rating system that allows them, and their partners, to come closer to the goal of a nontoxic gaming world.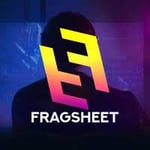 Fragsheet is a platform and an algorithm helping casual gamers find friends and tournaments in 1 click!


Headquarters
Stockholm, Sweden
Founded
2020
Influencers - cornerstone of the marketing strategy
When the development of the platform started to take shape the team looked more closely on how to take it to market.
"We dabbled in several marketing channels such as paid posts in social media and events but we would later understand that the activity that really was driving growth for us was influencer marketing through Lurkit.", says Niles.
Fragsheet tried influencer marketing before starting to use Lurkit's platform but those manual activities that they did had a low hit-rate and took a lot of resources and energy to manage. They also were in contact with agencies working with content creators in gaming in the end it was not right for us.
Flexibility to scale up and down
Lurkit came down as the first choice for Fragsheet as they decided where to put the majority of their marketing budget.
"We have allocated 70-80% of our marketing budget to Lurkit as it works so well for our growth. Lurkit offers an unrivaled flexibility compared to other choices such as agencies. We need to be able to start-stop campaigns and working with agencies does not allow us the freedom to do so but Lurkit does.", says Niles.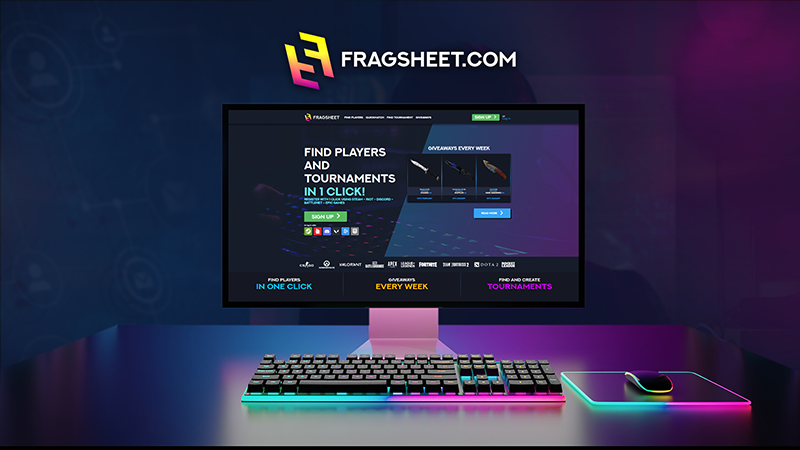 40.000 users in 4 months
80% of the 40.000 users Fragsheet added in its first 4 months came from Lurkit directly and indirectly. What is in their secret sauce you might ask?
"Our main KPI is user growth and Quest campaigns (paid sponsorships) is what we use to drive our growth. We saw the results very quickly after we met Lurkit and got familiar with the platform.", says Niles.
"We do appreciate the 'insight' functionality and ability to work with prospecting of ready-to-go-creators in the Lurkit network and wider network. But in the end everything leads to Quest campaigns.", says Niles.
"We are really, really happy with the platform and with the Lurkit team. Lurkit is hard to beat here, the service and attitude from our account manager and the wider Lurkit team is great. That match is the recipe to go from an unknown platform to 40.000 users."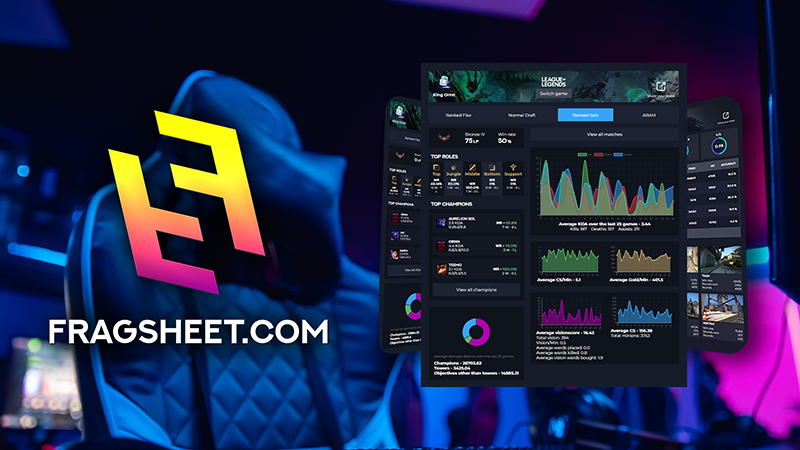 Q&A with Niles
1. How would you recommend starting using paid sponsorship campaigns? Many would appreciate hands-on tips from someone that has "made it".

We chose to be as diverse as possible when it came to choosing creators to join our campaign. You always have an idea of what creators you'd like to work with, but you'd be surprised to find out that more often than not the ''creator profile'' you least expected to work with works very well. So try to accept as many different creators as possible (games, languages, ages etc.) and you'll eventually be able to find the perfect match!
2. Do you work with multiple campaign briefs to content creators or have you just used one from the start?

For the same reason as stated above (diversity) we have had different campaigns. This has helped us find the right format to use when creating campaigns.
3. How many Lurkit creators did you activate in total to reach your current stage of growth?

Right now we have around 15 creators that work very well with us. In total we've worked with around 30-40 creators from Lurkit.
Synergy
Learn how other publishers and studios leverage Lurkit's services to increase reach, awareness, and sales while at the same time reducing their operational costs for their marketing and PR teams.