Gamma Minus activated 400 creators for their demo Rough Justice: '84
Challenge
For an indie studio like Gamma Minus, convincing a publisher to pick up their titles is a challenge in itself. While they can develop innovative titles, the studio needed to showcase influencer traction and quantitative data to stand out among the thousands of indie titles. As a small studio with a limited budget, Gamma Minus could not afford to pick the wrong channel for its marketing efforts.
The studio needed a platform that could help drive interest and provide valuable data surrounding their release in preparation for pitching to potential publishers. Gamma Minus thought that the Steam Game Festival would be a great event to showcase their game to the public. However, after experiencing an extremely flooded festival of indie studios presenting new titles versus what was anticipated, Lurkit became a powerful solution to showcase their upcoming release, Rough Justice: '84, to a wider audience of potential players.
"With the tools given, we were able to narrow down and really hone in on the types of creators we wanted to showcase our game."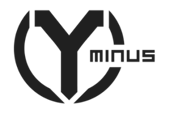 Gamma Minus is a small international independent game studio, currently developing Cold Comfort and Rough Justice.


Solution
After speaking with Lurkit at the Nordic Games Conference, the next step became clear: gather enough influencer data and popularity traction to make a solid case to potential publishers. If Gamma Minus wanted to break through the clutter, the demo release needed to be amplified, and Lurkit became the obvious platform for this. Lurkit's Organic Campaign solution provides the tools needed to find relevant content creators and expand the game's demographic audience into new regions.
Using the demo release of Rough Justice: '84, Gamma Minus is able to observe which streamers are playing their title, how long each stream is, and in what geographic region the game's popularity is surging. This not only provided numerical proof of the game's sustainability but also opened up their eyes to entire audiences that were originally outside of the studio's target mindset.
Results
During the campaign, Gamma Minus distributed more than 400 keys and received an 80% uptake on key distribution. The company obtained a 40% content submission rate with many creators streaming their game above the industry average of an hour. This validates the appeal of their upcoming game and showcases the potential growth that Rough Justice: '84 can have as a strategy game title.
Content creators who became super fans of the game started to appear within the stream data, and the company has since then been able to target specific users and support their streaming efforts. Furthermore, the new opportunity for a creator program can open the door to creating invested relationships with streamers that Gamma Minus can nurture for years to come. From powerful data exports to streamer categorization, Gamma Minus has stated that they are more than impressed with the Organic Campaign solution that Lurkit provides.
"Lurkit has increased our visibility and helped us not only connect to content creators, but ones who are passionate for our games."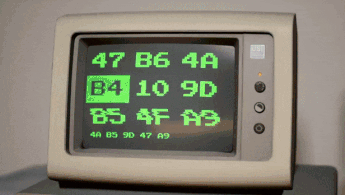 Footage from Rough Justice: '84
Organic Growth brings Organic Feedback
For a small indie developer like Gamma Minus, organic feedback is very important. From YouTube videos to Twitch Streams, having a positive reputation is an important part of the marketing experience. Access to creators through Lurkit has brought in a variety of clips, VODs, and other content which helps with the growth and development of Gamma Minus titles.
As part of their company spirit, the studio is quick to give credit to the content creators who play their titles. From shout-outs to active feedback in Twitch chats, Lurkit has helped to open the door to a wealth of organic engagement for Gamma Minus's releases and community growth opportunities with content creators.

Footage from Rough Justice: '84
Essential Support from the Lurkit Community
When doing open requests, Gamma Minus has found a variety of personalities in the content creator community. Indie games tend to attract a wide variety of audiences, and some streamers do not always know what to expect. However, the Lurkit Community has shown that they are willing to take a chance and try out almost any title. With affordable organic creator tools, and indie specialized support, Lurkit and its community have made an impact on the appeal of Gamma Minus's title Rough Justice: '84.

Footage from Rough Justice: '84
Synergy
Learn how other publishers and studios leverage Lurkit's services to increase reach, awareness, and sales while at the same time reducing their operational costs for their marketing and PR teams.