GrabTheGames increased their return on content by focusing on relevant creators
Challenge
GrabTheGames is a notable exception in the gaming world. Operating with a small team, they have released over 60 titles in five years. In addition, the company is expanding their portfolio rapidly and have seven more releases scheduled for this year.

Unsatisfied with the return on content compared to how many games they distributed to influencers for previous releases, GrabTheGames began looking for options to increase their results. The biggest challenge thus far had been verifying that the influencers that requested the games had a relevant audience. While other platforms could distribute keys in numbers, the return on content was low and often seen as a waste of resources. Tired of the low returns, GrabTheGames needed more than just a key distribution service - they needed a platform with the data available to help filter and prioritize influencer requests and maximize the content being created.
"It's almost been a year since we started using Lurkit, and the platform is constantly evolving with new features. The support team offers help on the highest level guiding you through every aspect of the ecosystem. We are amazed with the depth of data available while searching for the best content creators for our games."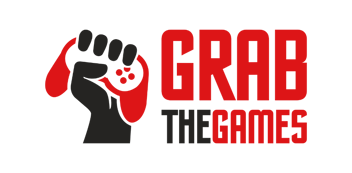 GrabTheGames is a video games publisher with over five years of experience, focused on releasing games for PC and console.
Headquarters
Radom, Poland


Founded
2016
Headcount
3
Solution
GrabTheGames turns to Lurkit as a tool for validating influencers to maximize the return on content for their games. By looking at how long influencers stream, how often, and what kind of content their audience enjoys, GrabTheGames can target specific audiences for their releases. This information is used to curate an influencer invite list and maximize the potential of their campaigns. Every key distributed has a focused target, and with that in mind, GrabTheGames can ensure that their investment sees returns.

Previously, GrabTheGames worked with other influencer marketing platforms, but no other option compares to the data found on Lurkit, which allows them to verify the creators they should be working with. GrabTheGames appreciates the platform's flexibility, and with new features added regularly and community feedback implemented often, Lurkit is a growing and evolving ecosystem that does far more than just key distribution.
Results
With Lurkit and the deep influencer database, GrabTheGames takes control of their influencer marketing activities and funnel. Lurkit's insights tools let them hyper-target their audience, and when launching multiple titles, they can optimize game and asset distribution without sacrificing influencer quality. Initially joining Lurkit before launching Garbage and Gladiator Guild Manager, GrabTheGames quickly started to see returns when relevant influencers picked up their titles, and both campaigns exceeded their expectations.

Further, GrabTheGames uses the insights tool to make tracking viewership for their portfolio a breeze. As content is submitted and analyzed, GrabTheGames can shift their marketing approach and plan for more extensive creator campaigns with influencers who can create a genuine impact on their audience.
"Lurkit has amazing data depth in its analytic and insights features. Between the YouTube and Twitch side of the platform, there is an impressive amount of data provided on the platform."
Efficient Influencer Marketing
For many publishers, getting the attention of influencers can be a difficult challenge. With GrabTheGames in charge of marketing multiple upcoming titles and their portfolio, maximizing the returns on time spent on their influencer activities is essential. With access to the Lurkit database, streamlined CRM features, and a hands-on support team, GrabTheGames can continuously refine their targeting and contact influencers that positively impact their launches.

For GrabTheGames, Lurkit is a data-focused platform that can help launch new titles and prepare for significant updates. But the actual value for this publishing company is the power of utilizing Lurkit's toolkit to maintain a data-driven workflow. The company can distribute games and assets, reference metrics, and track creator interactions - all on one platform.

Footage from Gladiator Guild Manager
Synergy
Learn how other publishers and studios leverage Lurkit's services to increase reach, awareness, and sales while at the same time reducing their operational costs for their marketing and PR teams.