Nemo Studios tripled their game sales with Lurkit

Challenge
As a self-taught indie developer, Anton Larzénius is still in the beginning stages of his game development journey with Nemo Studios. After successfully launching their first game 8 years ago, they decided to make something new from the lessons learned. However, marketing a new title is a challenge when working as a solo-developer studio. Nemo Studios needed a solution that offered them contact with streamers, access to marketing data, and the tools for creating hype for a newly released game.
"Lurkit overall has helped me more than just the platform itself. Peter has been a great mentor… questions about the industry, how he feels, and guidance has helped me a lot from patch notes to communicating with streamers. It is not only the platform but the Lurkit support team as well."
About Nemo Studios:
Nemo Studios was founded as a personal project by Anton Larzénius. After launching their first title, Karma, on Steam the studio received a large burst of downloads and feedback. Using lessons learned from the title's success and failings, Nemo Studios produced a second title with Surviving West building on Karma's core foundations. Despite having a limited background and never working for a gaming company, this self-taught developer continues to produce compelling titles with innovative and interactive designs.
Headquarters
Växjö, Sweden
Founded
2017
Company size
1
Solution
Nemo Studios searched for a solution that would give them the opportunity to learn while marketing their title. After sampling Lurkit's free options, they decided to invest in the platform as it offered all the tools needed to successfully launch Surviving West.
Results
Utilizing Lurkit's tools, Nemo Studios was able to optimize its influencer targeting and community engagement. Rather than manually finding each streamer and YouTuber, the platform allows Nemo Studios to target specific influencer channels. It was not long before the game was being distributed to streamers, and after content started appearing the developer spotted results in their game sales. By referencing the timeline, Nemo Studios realized that there was an easy connection between their influencer content and the performance of Surviving West.
"I have learned after a couple of months that the time before the release is just as important as the time after the release. Building up a wishlist, building up a name, is equally important. I know that Lurkit can help me get there on my next product after working with them thus far."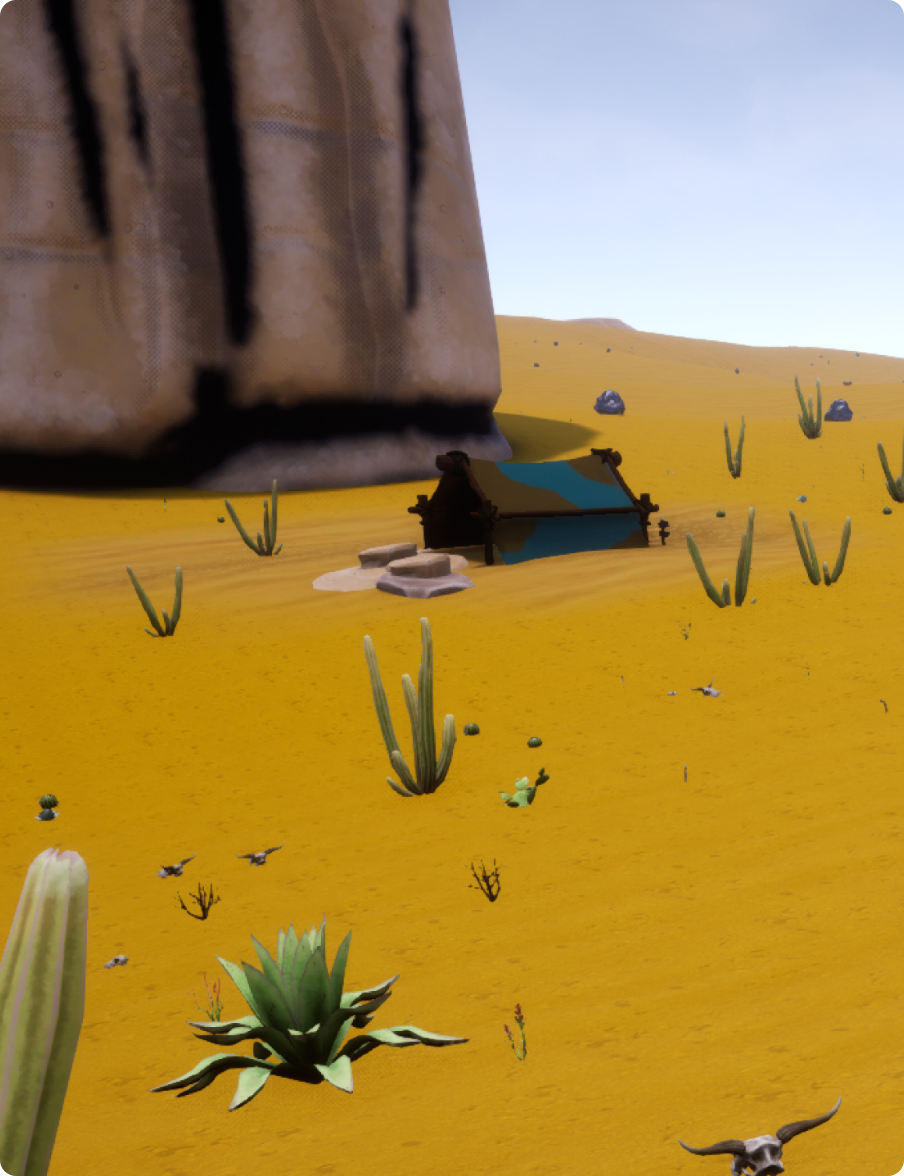 Powerful customer support services
When Nemo Studios started, they were not sure how to market an indie game online. Contacting content creators was done manually, and despite hours of investment Nemo Studios had very little results. However, when researching key distribution alternatives Nemo Studios discovered Lurkit and met Peter Ström, a Lurkit Account Manager, who guided them on how Lurkit could help their games succeed.

Using Lurkit's platform gave Nemo Studios the tools they needed to succeed. However, the account managers on staff offered advice, guidance, and promotion tips that brought Nemo Studios' marketing to a new level. Aside from simply providing the tools, Lurkit provided the experience needed to help a small development studio succeed and compete in the online marketplace.
"As a fresh developer with zero experience and knowledge, I get so much help from the Lurkit team and the platform itself to help promote and market my game. I had no clue how to do it, and Lurkit helped immensely."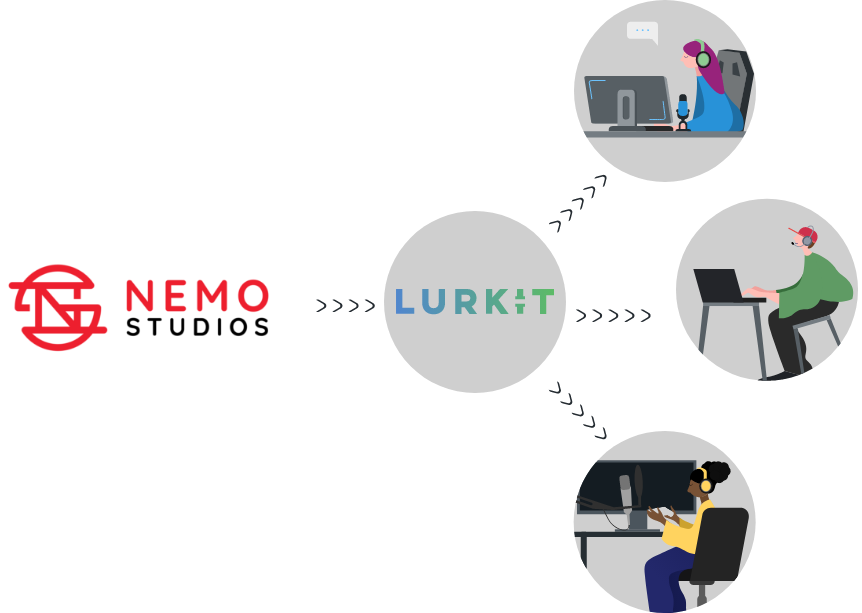 Results that show in sales
When starting, Nemo Studios did not know what to expect when launching an indie title. Despite not knowing how the industry worked or how to market the game, not long after going live on Lurkit the title burst into popularity with a pattern emerging from the sales reports.
While it is hard to know which sales come from Lurkit content creator videos, Nemo Studios did observe a connection between Lurkit and their sales numbers. After registering on the platform, the sales quickly rose week to week as big streamers and YouTubers showcased their title. Every time a campaign clip was posted, Nemo Studios checked their sales report and saw anywhere from a 300% to 600% increase in sales numbers online. While no hard connection was found, Nemo Studios credits over half the sales from Lurkit.
Lurkit has a permanent place in Nemo Studio's business strategy
From here on out, Nemo Studios can do more planning for their future launches. Building wishlist hype, pushing out campaigns, and marketing to a larger audience has made Lurkit a powerful tool in their arsenal. Nemo Studios has not used Lurkit to its full potential, but despite this has seen huge results thus far. Anton is happy with Lurkit thus far and believes that he will see further success by fully implementing all the tools found in the ecosystem. With the guidance of the Lurkit team, he is pleased with the results he is seeing and plans on continuing his game promotion relationship with Lurkit for future titles.
"The main thing I think about Lurkit is about the great support. The Account Managers are really responsive and they offer deep knowledge of the industry. The staff helps you with all of your questions, and being fresh in the industry this helps me overall grow as a developer. This is a good platform due to the number of content creators they have. The overview of the results, selection for creators, and the platform is great for promoting titles"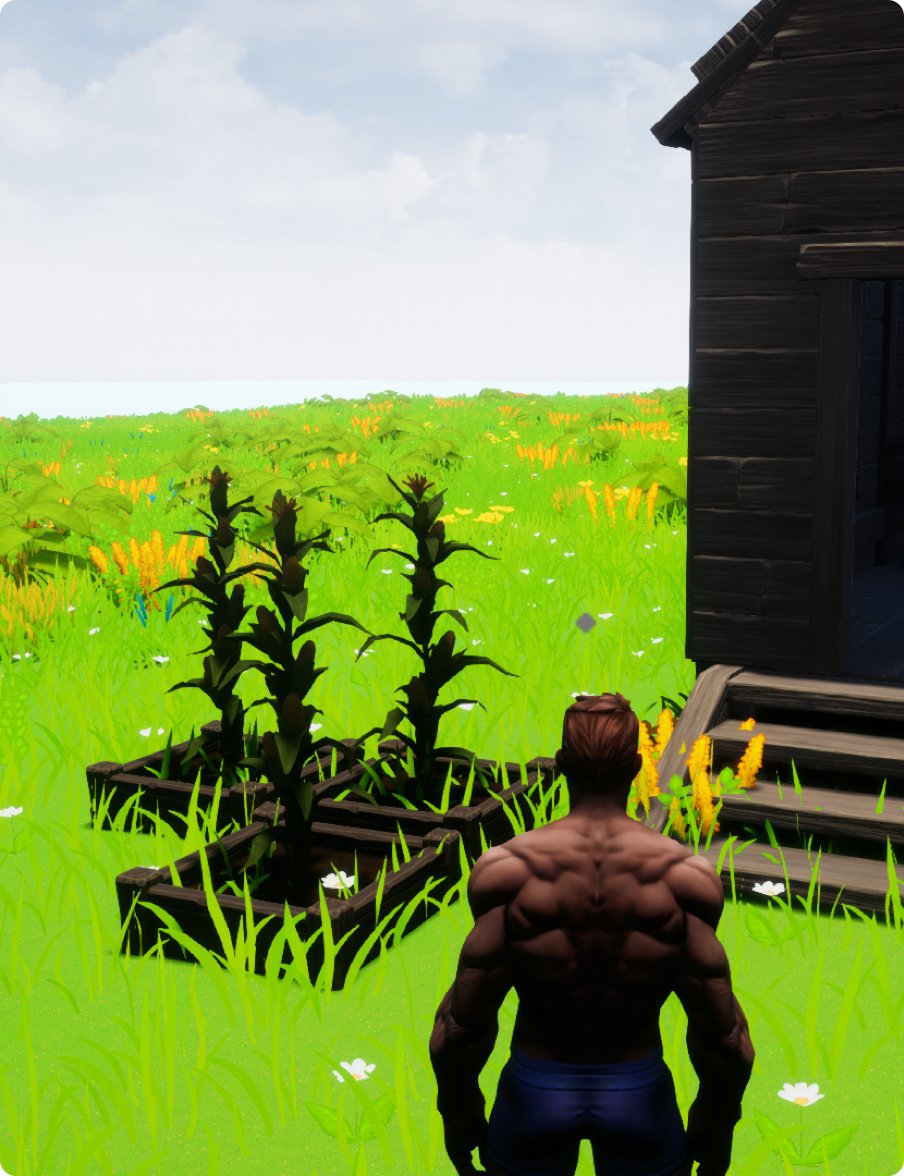 Synergy
Learn how other publishers and studios leverage Lurkit's services to increase reach, awareness, and sales while at the same time reducing their operational costs for their marketing and PR teams.